Unique Competitive Advantage as a Hybrid VC
We combine the expertize of the independent VC firm with the vast network of industry resources of the ITOCHU Group to realize high-growth potential.
Strength as Independent VC Firm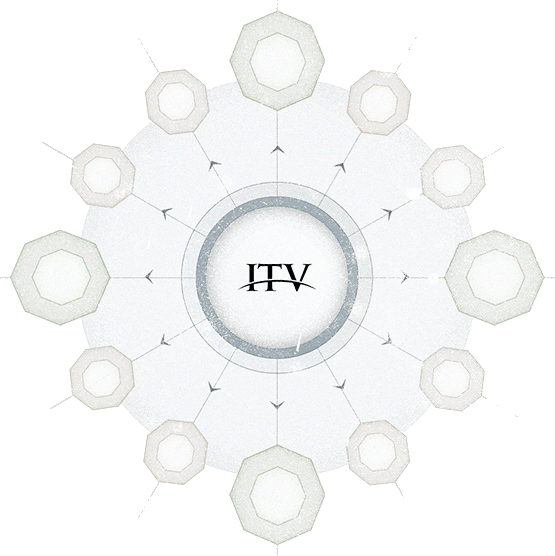 Realizing Growth Potential and Financial Return
Our ultimate goal is the financial return from our investments, and our decision to back entrepreneurs is based on future high growth potential. Our decision making process enables us to make investments with speed and flexibility in a wide range of fields.
Outstanding performance and experience among VCs in Japan
Since being founded in 2000, we have achieved top industry results, leading the startup ecosystem in Japan which have resulted in quality deal referrals and inbound deal flows.
| | |
| --- | --- |
| Technology Venture Fund #1 | Raised $83.5million in 2000 |
| Technology Venture Fund #2 | Raised $73million in 2006 |
| Technology Venture Fund #3 | Raised $54million in 2011 |
| Technology Venture Fund #4 | Raised $81million in 2015 |
| Technology Venture Fund #5 | Raised $100million in 2019 |
Strength as a VC firm within the ITOCHU group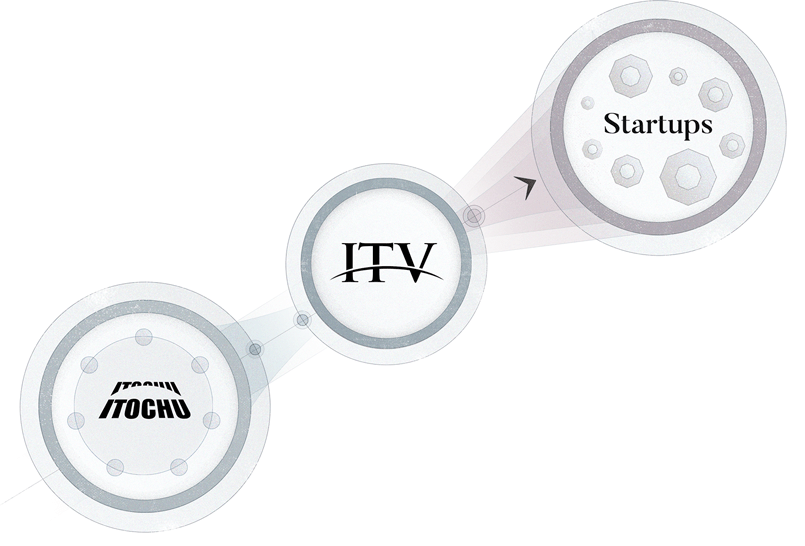 Leveraging ITOCHU's Vast Business Network
We leverage ITOCHU's vast network of industry resources and global market expertise in all major industrial sectors to maximize the growth of portfolio value through sales and new business development support.
Global Ecosystem
Leveraging our access to global startups in Silicon Valley, Israel and other areas through the relationship with top tier VCs, we actively invest in local startups with high growth potential as well as supporting Japanese startups to enter global markets through ITOCHU's global business network.
Early-stage / Hands-on approach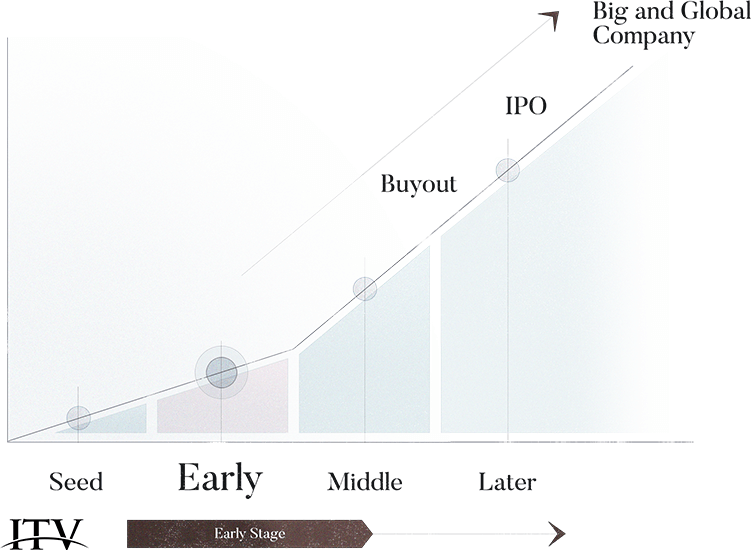 We are focused on investments in early-stage startups. We monitor the business status of the portfolio company together with the management team, and provide strategic support in a timely and effective manner. By leveraging ITOCHU's vast business network, we provide hands-on support for startups to grow rapidly and maximize return on the investments.
Investment policy
| | |
| --- | --- |
| Target Segment / Industry | Innovative products and services that accelerate change |
| Target Stages | Focus on early to middle stage |
| Investment Amount | Up to $5million(Approx.) |
| Target Regions | Japan, US, others |